The Missal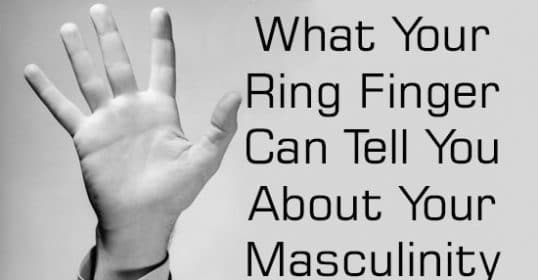 Stop what you're doing and look at your hands.
Is your ring finger longer than your index finger?
If so, you were likely exposed to higher levels of testosterone while you were in your mother's womb.
Is your index finger longer than your ring finger?
Then you were exposed to lower levels of T as a fetus.
So what?
Well, while it might sound like hokey palm reading, researchers are finding that the ratio between the length of your ring and index fingers may in fact correlate to your prenatal exposure to T, and have a significant influence on your body, brain, and behavior well into adulthood.
How strong is this correlation and what exactly does it foretell? I've dived deep into all the available research to sort myth from fact, and present this comprehensive look at…
View original post 3,608 more words